The SwiftLift Facelift
A Revolutionary New Facelift. Fast recovery with outstanding, lasting results.
SwiftLIFT ™ – Taking Facelifts to a New Level
The SwiftLIFT by Vincent Surgical Arts is a revolutionary 90-minute outpatient procedure that is a modification of today's standard Utah facelift and is quickly becoming the procedure of choice for sagging skin of the lower face. The SwiftLIFT gives you all the benefits of the best facelift, but with even more benefits such as; low downtime, minimum procedure time, and little to no pain. View our before and after photos to see the types of results we have delivered to patients time and time again.
Lose those jowls and tighten your upper neck without being out of action for weeks and spending a lot in the process. The unfortunate reality is that people judge you on appearances and traditionally, facelifts have not been a practical option for many people who can't afford to be out of commission for many weeks. The SwiftLIFT recovery time is fast (7-14 days) and only requires half the incision length of the typical Utah facelift.
Facelift Before and After Photos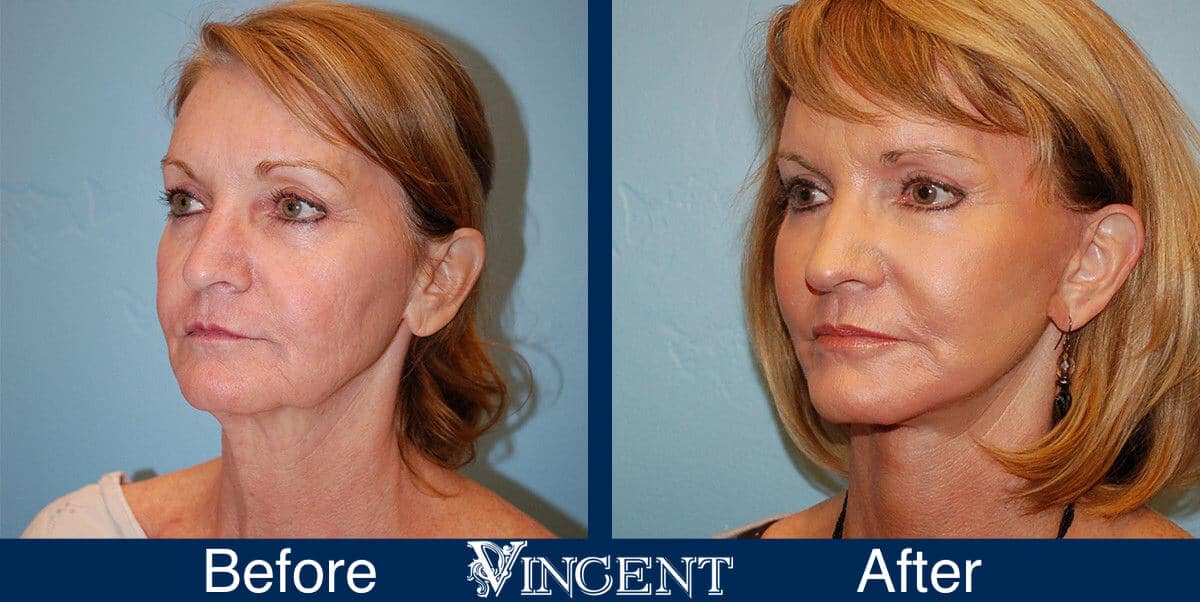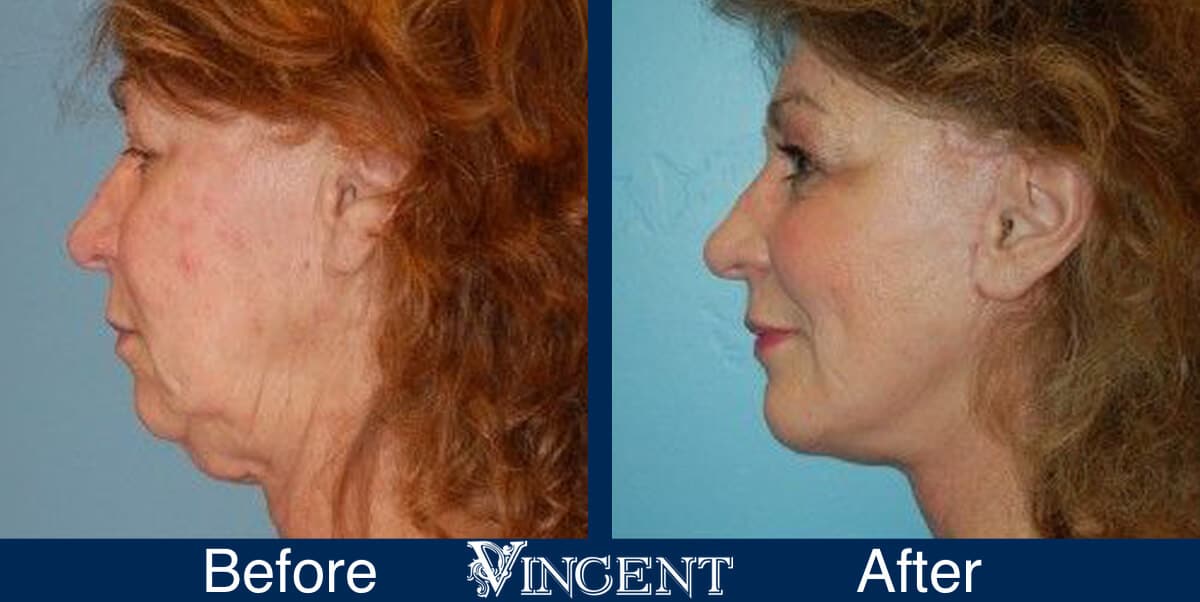 Testimonials from Real Facelift Patients K. Pinkston
Dr.Vincent is the most kind, meticulous and skilled cosmetic surgeon in Utah. He goes way beyond what any other doctor would do, sometimes with no fee, in order to create the most perfect version of his patients. His perfectionism shows in the quality of his work. #drakevincentrealisticallyamazing Allison T.
After going to multiple consultations, I finally decided to go with Vincent Surgical Arts and couldn't be more satisfied with my results. The staff go above and beyond to ensure that I am comfortable and taken care of. My results are better than expected. If you want quality results at a good price, schedule a consultation today, you'll be glad you did!
Why Choose Vincent Surgical Arts?
Fast Recovery
Advanced techniques result in less down time
Lasting Results
Enjoy your new beauty for years to come
Practically Painless
Quick and easy recovery compared to the standard facelift
Small Incision
Only half the size of the standard facelift
Less Scaring
Thanks to talented surgeons with decades of experience
Frequently Asked Questions
How long is the recovery time?
Unlike your typical facelift which requires several weeks on average. Most people make a full recovery within 7-14 days, depending on the individual.
Am I a Good Candidate for this Surgery?
If you're not confident about your appearance or you want to look 10-15 years younger, then this surgery is probably right for you. The fact that you've read this far is also another good sign that you're ready. Schedule an appointment for free with a cosmetic surgeon to have all your questions thoroughly answered.
Are there any risks?
All surgeries inherently contain some risk. We will sit down and explain any possible risks specific to you and take the time to answer all of your questions. Our surgeons are extremely experienced and talented and follow best practices to reduce all forms of risk. 
How is the Swiftlift different from a regular facelift?
The incision is only about half the length of a standard facelift. Procedure time is much shorter, only 90 minutes, resulting in less swelling, bruising, and typically a much faster recovery with even better results! 
Free e-Consultation
We now offer free personalized consultations in person or from the comfort of your own home through secure Telemedicine solutions.

6710 Blackstone Rd #201, Cottonwood Heights, UT 84121