Chin, Cheek, and Lip Augmentation
Enhance your appearance | Bolster your self-esteem
Setting Realistic Expectations
When you discuss your surgery with your cosmetic surgeon or his personally and thoroughly trained surgery consultant, be certain that you clearly express your expectations so that they he may help you determine what it is possible to achieve. It may be helpful to provide us with photos of people who have facial features similar to those you would like to have.
Be sure you understand the details of the proposed surgery, including the cost and what to expect during your recovery.
If the surgery will entail an incision inside your mouth, it is important that you inform your surgeon or the Surgery Consultant if you smoke or if you have any dental or gum problems.
In preparing for your surgery, be sure to find out if you'll be able to drive home afterward or will require transportation. You should also ask if you'll need to refrain from eating or drinking the night before your surgery, and if you should stop taking any medications, including aspirin and similar drugs. You may be instructed to take oral antibiotics both before and after the procedure to help guard against infection.
Your surgeon or his Surgery Consultant will provide information about these important matters during your pre-operative consultation.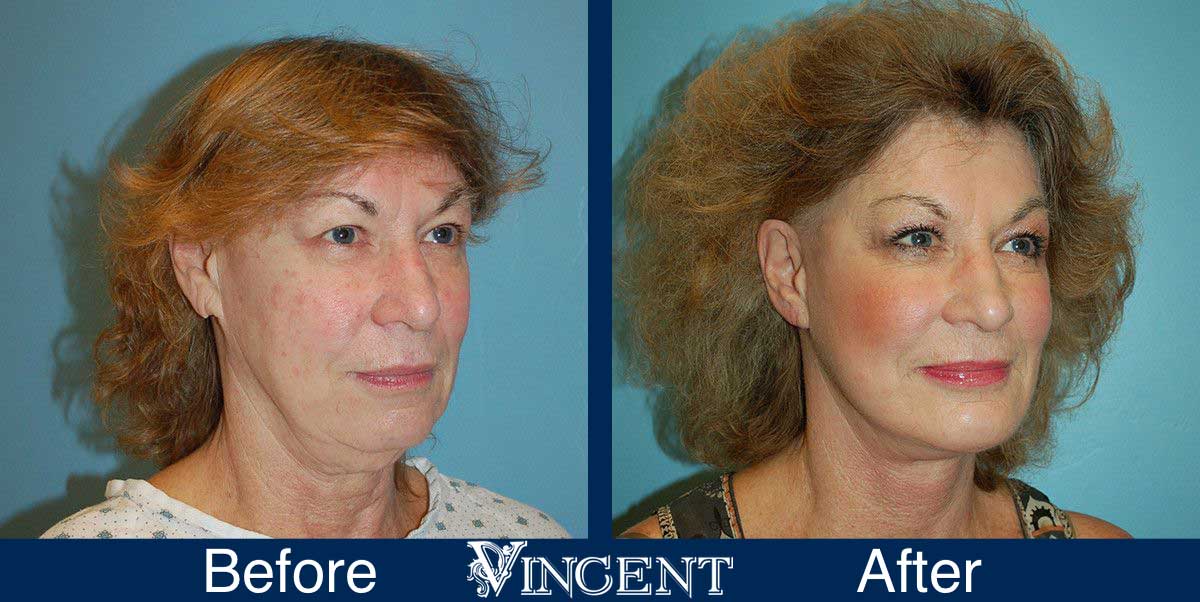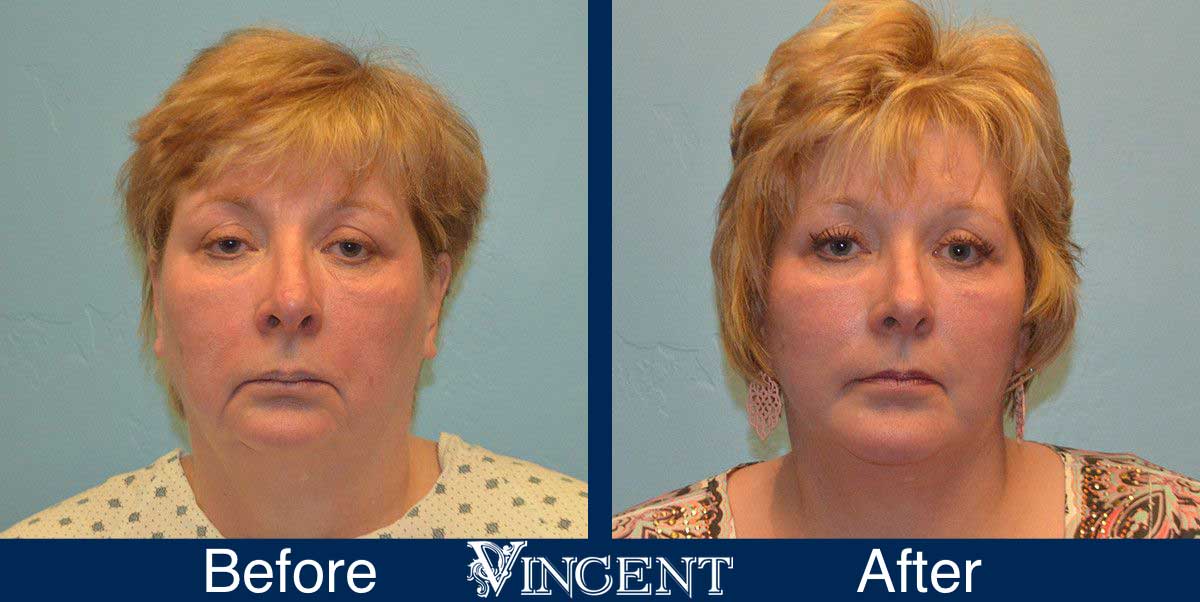 Testimonials from Real Patients K. Pinkston
Dr.Vincent is the most kind, meticulous and skilled cosmetic surgeon in Utah. He goes way beyond what any other doctor would do, sometimes with no fee, in order to create the most perfect version of his patients. His perfectionism shows in the quality of his work. #drakevincentrealisticallyamazing Allison T.
After going to multiple consultations, I finally decided to go with Vincent Surgical Arts and couldn't be more satisfied with my results. The staff go above and beyond to ensure that I am comfortable and taken care of. My results are better than expected. If you want quality results at a good price, schedule a consultation today, you'll be glad you did!
Why Choose Vincent Surgical Arts?
Fast Recovery
Advanced techniques result in less down time
Lasting Results
Enjoy your new beauty for years to come
Small Incision
Only half the size of the standard facelift
Less Scarring
Thanks to talented surgeons with decades of experience
Frequently Asked Questions
Lip Augmentation
Not everyone is blessed with beautiful, plump lips. And even those who didn't get to keep them forever. Over time, sun exposure, smoking, and the aging process take their toll. That once sensual look is gone or greatly diminished.
One of the oldest and most popular treatments for plumping the lips is collagen. This creamy product is injected into the borders of the lips to enhance the natural silhouette. It is also effective in filling in vertical lines that cause the lipstick to "bleed" beyond the lip line. The results are beautiful, immediate, and usually, last approximately four months. We also offer permanent lip injections.
Fat transfer plumps your lips using fat taken from inconspicuous sites on your own body. Fat transfer to the lips is a safe, natural procedure designed to restore thin or deficient lips.
Advanta lip implants are made of "ePTFE" (expanded polytetrafluoroethylene), a proven safe and predictable permanent implant to improve thin lips. Advanta's unique dual porosity architecture results in a softer implant with a more natural look and feel.
Call for your consultation and find out which treatment option is best suited for you.
ARE THERE ANY RISKS?
Facial implants can produce some remarkable changes. Problems rarely occur, but you need to be informed about such possibilities. This brochure will touch upon a few but is not intended to provide a detailed or complete inventory of potential risks.
A facial implant can shift slightly out of alignment and a second operation may be necessary to replace it in its proper position. Infection can occur with any operation. If infection were to occur around a facial implant and did not clear up after treatment with antibiotics, the implant might have to be temporarily removed and replaced at a later time. Other, less frequent risks may be associated with certain implants.
Some of the implant materials are made of a solid silicone. Currently, there is no scientific evidence that this is a harmful substance. Your cosmetic surgeon will be happy to discuss any current scientific findings concerning the type of implant you're considering.
Chin Augmentation
Insertion of a chin implant may take anywhere from 30 minutes to an hour. During the procedure, your surgeon selects the proper size and shape implant to enhance your appearance and inserts it into a pocket over the front of the jawbone. The small incision to create the pocket and insert the implant is placed in the skin just under the chin area. Usually, the chin is taped after surgery to minimize swelling and discomfort. Sutures in the skin will be removed in five to seven days. What is the recovery for chin implants? You will experience some discomfort and swelling in the affected area for several days. It's normal to experience some temporary difficulty with smiling and talking. Black and blue marks may be visible around the chin and neck. Frequently, your chin and possibly your lower anterior teeth will be numb for a period of time.
The incision outlines the area from which breast skin will be removed and defines the new location for the nipple. When the excess skin has been removed, the nipple and areola are moved to the higher position. The skin surrounding the areola is then brought down and together to reshape the breast. Stitches are usually located around the areola, in a vertical line extending downwards from the nipple area, and along the lower crease of the breast.
Some patients, especially those with relatively small breasts and minimal sagging, may be candidates for modified procedures requiring less extensive incisions. One such procedure is the "doughnut (or concentric) mastopexy," in which circular incisions are made around the areola, and a doughnut-shaped area of skin is removed.
Cheek Augmentation
Cheek implant surgery usually takes about 30 to 45 minutes. When cheek implants are being placed in conjunction with another cosmetic procedure, such as a facelift, forehead lift or eyelid surgery, the implants may be inserted through the incisions made for those procedures. Otherwise, an incision will be made either inside your upper lip or your lower eyelid. A pocket is then formed and an implant is inserted. After surgery, a dressing will be applied to minimize discomfort and swelling. The severity and duration of such side effects may vary, especially if another cosmetic procedure was performed at the same time. What is the recovery for cheek implants? There will be dietary restrictions as well as limitations to your activities. Again, these instructions will vary, especially if another procedure was performed along with your implant surgery. However, you should be aware that your ability to move your mouth and lips may be diminished temporarily. Stitches used to close the incisions inside your mouth usually dissolve within about ten days. Mild to moderate facial swelling and bruising can be expected for a few days.
Getting Back to Normal – The Healing Process
Healing is a gradual process. Although you may be up and about in a day or two, don't plan on returning to work for a week or more, depending on how you feel. And avoid lifting anything over your head for three to four weeks. If you have any unusual symptoms, don't hesitate to call our office.
The New You
You may not be able to accurately evaluate your appearance for weeks, or perhaps even months. Give yourself plenty of time to get used to your new look. You may be surprised to find that most people won't recognize that you've had facial implant surgery — only that you look better.

6710 Blackstone Rd #201, Cottonwood Heights, UT 84121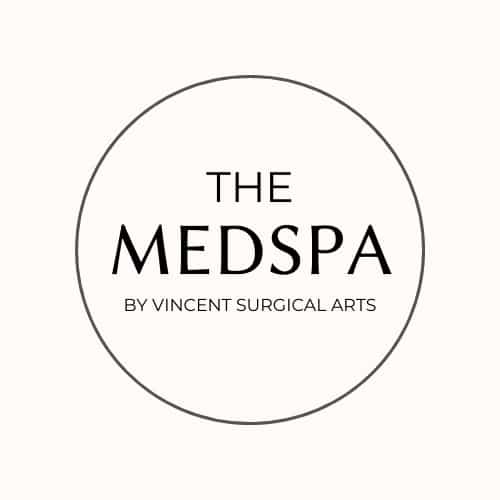 11649 S 4000 W Suite 300 South Jordan, UT 84009