Quality Implants Mean Peace of Mind
We put the needs of patients first, and our commitment to safety is evident each and every step of the way. You deserve the peace of mind that comes with knowing Mentor partners with us in committing to your long-term well-being.
For you peace of mind, Mentor was the first breast implant manufacturer in the industry to offer a patient limited warranty on all of our breast implants. Mentor proudly stands behind the products we manufacture with a product replacement policy and our limited warranty programs.
The Mentor Lifetime Product Replacement Policy
Mentor's Lifetime Product Replacement Policy provides for the free lifetime product replacement on all breast implants worldwide. When implant replacement is required and the Mentor Product Replacement Policy applies, Mentor will provide- throughout the patient's lifetime- the same or a similar MENTOR Breast Implant at no cost. If a more expensive product of request, mentor will invoice your surgeon for the price difference.
Mentor Enhanced Warranty
We highly recommend out patient's getting the Enhanced Warranty Mentor's offer to all primary and reconstruction augmentations. The enrollment free of $200 gives you the peace of mind of implant replacement for 10 years instead of the first 3 and up to $3,500 financial assistance.
For primary augmentation and reconstruction surgery

Receive new MENTOR® Breast Implants and up to $3,500 in financial assistance if any of the following complications occur within 10 years from your surgery: Baker grade III/IV capsular contracture, double capsule, late-forming seroma

Free contralateral (opposite side) implant replacement upon surgeon request
For additional warranty information, please click on the appropriate link below: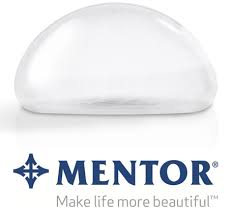 6710 Blackstone Rd #201, Cottonwood Heights, UT 84121