Vaginal Rejuvenation (Femilift)
Turn back time to a more youthful you.
What is Vaginal Rejuvenation?
Our FemiLift vaginal rejuvenation laser is  a minimally invasive procedure that can tighten the vagina, improve dryness, reduce the frequency of infection, improve appearance and reduce urinary incontinence. A laser handpiece is inserted into the vagina and delivers precise laser energy into the tissue.  There is no downtime, however you must refrain from intercourse and the use of tampons for 3 days after treatment.   If you have a bladder sling or any other devices you may not be a candidate for the FemiLift laser treatment, we also require a  clean pap smear within the last 12 months from your primary care provider. 
Non Surgical – The procedure is performed with a state of the art laser, meaning no incisions

Minimally invasive – It's virtually pain free, so you won't need to take much time out of your schedule

Safe, fast & effective – The procedure typically doesn't last long, or require multiple appointments

No down time during recovery – Meaning you can get right back to normal daily tasks

Long term success & outstanding patient satisfaction

The deeply experienced surgeons at Vincent Surgical Arts are experts in cosmetic and plastic surgery. Click the button below to view our gallery of before and after photos.
Practically Painless Restoration
FemiLift gives women a pain-free solution to vaginal dryness, recurring infections, mild urinary incontinence, and vaginal tightness. After the procedure, most women experience improved intimacy and a hightened level of confidence. Best of all, FemiLift is virtually painless and requires very little recovery. That means you can get right back to regular life! So, how is the procedure performed? Simply stated, our doctors use a state of the art laser generator that uses safe pulses to rejuvenate the vaginal area. No injections, no major procedures, no discomfort. This procedure is ideal for women who wish to tighten the vaginal area (before or after giving birth), experience minor urinary incontinence, or experience discomfort from vaginal dryness or recurring infections. FemiLift leaves women with a feeling of restored youth and increased sexual intimacy, all without the disruption of a standard surgery. To schedule a consultation with one of our industry leading doctors, call today!
Testimonials from Real Patients K. Pinkston
Dr.Vincent is the most kind, meticulous and skilled cosmetic surgeon in Utah. He goes way beyond what any other doctor would do, sometimes with no fee, in order to create the most perfect version of his patients. His perfectionism shows in the quality of his work. #drakevincentrealisticallyamazing Allison T.
After going to multiple consultations, I finally decided to go with Vincent Surgical Arts and couldn't be more satisfied with my results. The staff go above and beyond to ensure that I am comfortable and taken care of. My results are better than expected. If you want quality results at a good price, schedule a consultation today, you'll be glad you did!
Why Choose Vincent Surgical Arts?
Fast Recovery
Advanced techniques result in less down time
Lasting Results
Enjoy your new beauty for years to come
Small Incision
Only half the size of the standard facelift
Less Scarring
Thanks to talented surgeons with decades of experience
Frequently Asked Questions
Who can benefit from vaginal rejuvenation?
Women experiencing urinary incontinence.

Women experiencing vaginal dryness.

Women experiencing dyspareunia (painful sex).

Women experiencing atrophic vaginitis (vaginal atrophy).

Women experiencing vaginal laxity in the middle of having children with temporary tightening or after childbirth.

Any woman looking for enhanced sexual sensation, for both herself and her partner.
How long until I can have sex again? What other downtime is involved?
Sexual intercourse and use of any feminine products that are placed into the vagina should not be used for 3 days. Light cramping can be expected. Most patients are able to return to regular activity immediately after treatment is done. 
How many treatments do I need to get the best results?
For optimum results this non surgical procedure consists of 3 treatments over 12 weeks.
Does it hurt?
The FemiLift is virtually painless, and you can return to normal activity immediately after with exception of intercourse and use of any feminine hygiene products that enter the vagina for 3 days.
I suffer from dryness. Will this surgery make it worse?
No, the FemiLift laser is used to treat dryness. The energy of the lasers has been shown to improve symptoms of dryness for many years now.
Who is a good candidate for this treatment? Who is not?
Candidates:
Women who have not yet had children but feel as though they need tightening.

Women with laxity after childbirth whether they plan on having more children and need temporary tightening or their final childbirth. 

Women who will undergo a Vaginoplasty (a surgical tightening procedure tightening the outer lower half of the vagina, but also has noticeable widening in the inner portion of the vagina.

Women with mild urinary incontinence.

Post menopausal women with dry atrophic vaginal tissues
Not Candidates:
Women with significant pelvic floor vaginal laxity involving significant widening and muscular separation (results will not be ideal and a surgical repair would provide better results)

Women with severe urinary incontinence/prolapse 

Women with very tightened, atrophic vaginas
Can I have this treatment if I had a hysterectomy?
Yes.
Can I have this treatment if I had previous vaginal repair surgery for prolapse?
Yes.
Can I undergo treatment if I am on my period?
No. It's best to wait until after.
Can it hurt or irritate my clitoris?
No, the nerves associated with the clitoris are located away from the area of treatment. FemiLift has not been known to worsen any symptoms of cystitis including frequent urination and burning sensation while urinating.
How soon after treatment can I exercise?
Exercise can be regained immediately after the FemiLift procedure.
Can you have a hot bath or sit in a hot tub after treatment?
Bathing or sitting in standing water should be avoided for two weeks after the procedure.
How far does the laser go?
The tube like probe is inserted into the vagina until it reaches the cervix, reaching 6-8 cm deep.
How long do I have to wait after giving birth do have a FemiLift?

6-8 weeks.
I think I might have an STD. can I still undergo treatment?
This will be discussed at your consultation. A copy of results of a clean pap smear is required before treatment is done.
I want a baby in a couple years. Should I wait?

This non invasive procedure is great for women who plan on another child/children and need "temporary" tightening until they are done having children.
Will any form of contraception interfere with the treatment, such as pills or an implant?


No.
Will I bleed after FemiLift?
Spotting including light pink or brown discharge is normal.

6710 Blackstone Rd #201, Cottonwood Heights, UT 84121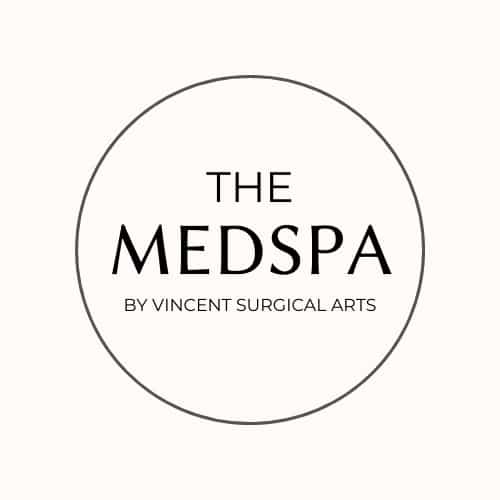 11649 S 4000 W Suite 300 South Jordan, UT 84009