EvolveX Body Sculpting
INMODE EvolveX is a new, innovative body sculpting system
Body Remodeling with EvolveX
The INMODE EvolveX is a new, innovative body sculpting system. Using hands-free applicators, we perform one of several different treatments aimed at tightening up your skin, toning muscle, and destroying fat.
This is considered a "multitasking" treatment. EvolveX combines all of the Evolve treatments we describe below for a well-rounded result. 
How Does EvolveX Work?
EvolveX is a nonsurgical FDA device that helps address loose skin, cellulite, poor body contour, and pockets of fat by treating the area with radiofrequency (RF) and electromagnetic energy. 
EvolveX destroys fat cells beneath the skin in a controlled process of fat reduction, muscle stimulation, skin tightening, and tissue remodeling. The treatment causes no scarring, and thanks to its noninvasive design, you won't need to take any downtime for recovery.
Evolve Tite
Evolve Tite uses radiofrequency technology to tighten the skin of the upper arms, thighs, buttocks, abdomen, and other regions. The EvolveX body sculpting machine delivers the RF waves to the subdermal layers of the skin to provoke the remodeling of collagen. 
Over time, the additional collagen helps give your skin a smoother, more toned appearance. 
Evolve Tone
Evolve Tone typically focuses on the buttocks, abdomen, and thighs. Using electromagnetic energy (like a TENS machine), the muscles are contracted. This tones and strengthens the muscles, giving your body a more sculpted appearance. We'll discuss the length of treatment based on your goals.
Evolve Transform
Evolve Transform is the final EvolveX treatment and focuses on eliminating fat while enhancing the appearance of the skin. Evolve Transform also helps boost muscle strength. 
Both RF energy and electrical muscle stimulation (EMS) are used in this treatment. Patients typically see results within three to six months. We'll discuss your exact treatment plan when you come in for your consultation.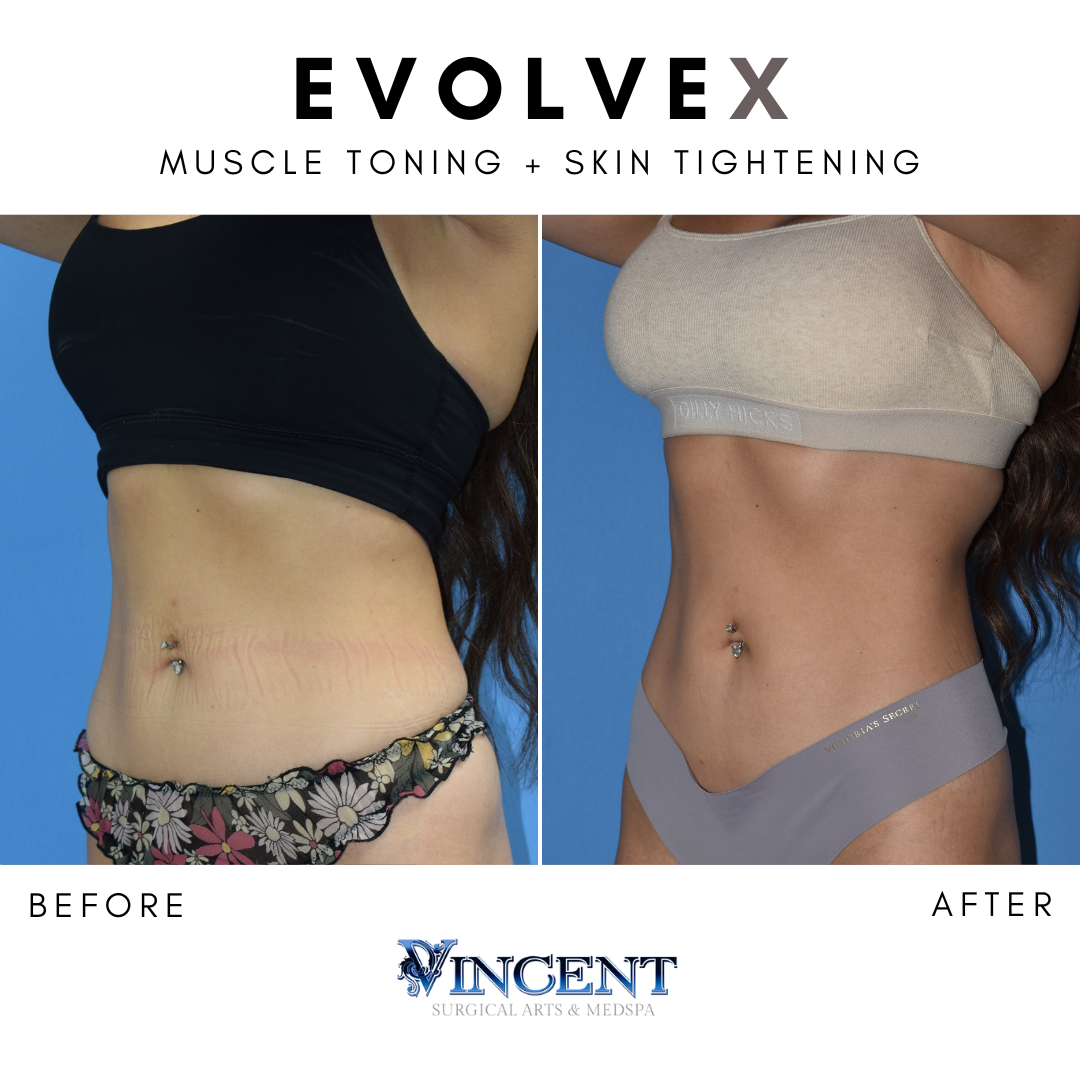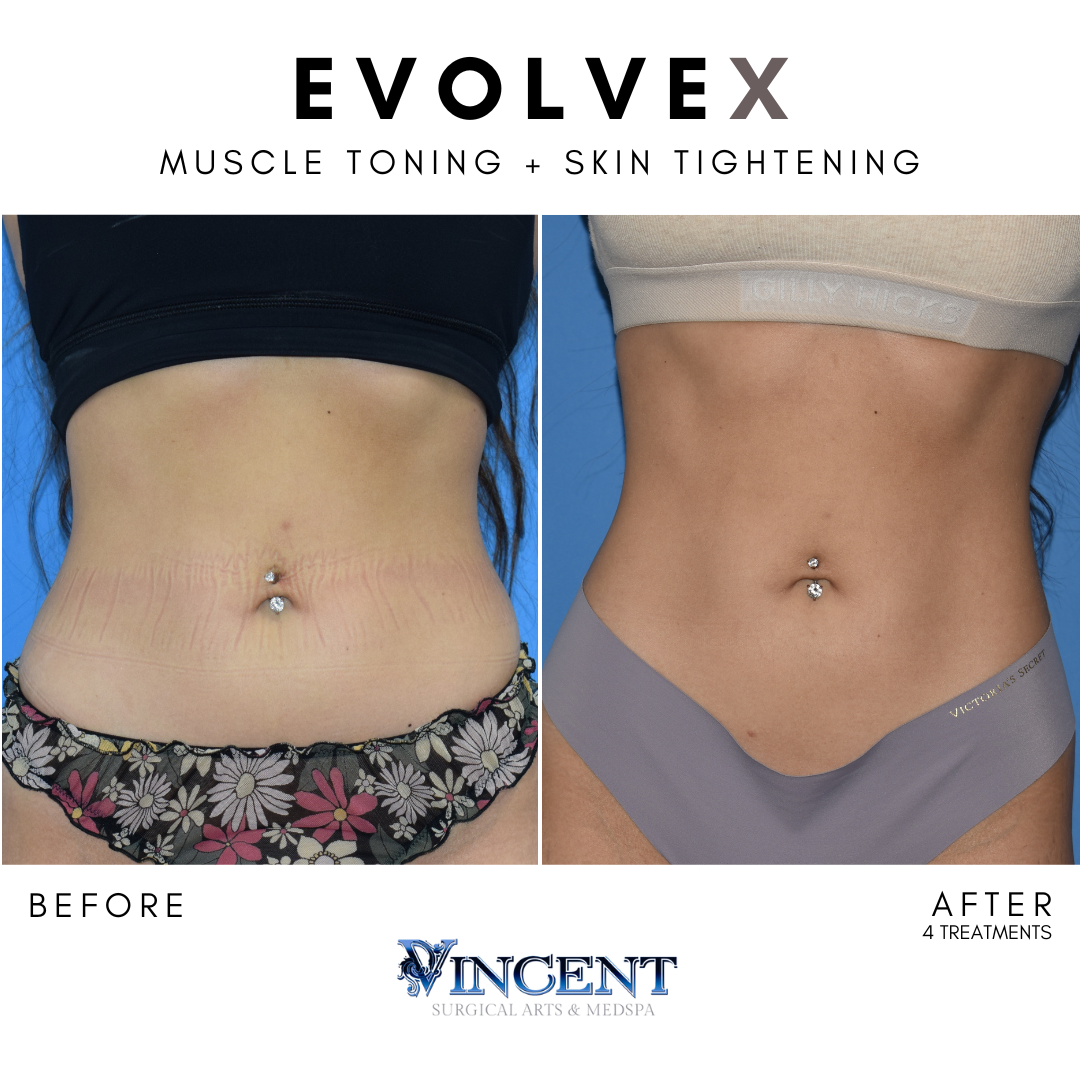 What Does EvolveX Feel Like?
The treatment takes only around 30 to 60 minutes (depending on the size of the treatment area). You may feel some warmth during the treatment. You may also feel light contractions if you're receiving EMS. 
There is no downtime required with EvolveX, but you may notice some redness in the treatment area. That redness usually goes away within a couple of hours. 
Who Could Benefit from EvolveX?

At Vincent Surgical Arts, we want to make sure our patients only go through the procedures and treatments that are right for them. Call us to schedule a consultation, so we can go over all your options. 
What Results Can You Expect?
EvolveX is a body-sculpting technique that targets deep tissues. By treating multiple areas in a single session, it can achieve many benefits all at once.
EvolveX does the following:

Tightens skin

Helps sculpt the arms

Contours the arms, buttocks, and thighs, and other areas of the body

Helps eliminate stubborn fat and/or cellulite
Depending on your needs, we can use EvolveX Tite, Tone, or Transform to reach your body sculpting goals.
Most of our patients see results within three to six months, but some see them sooner. Many see improvements in cellulite after the first treatment, for example, but additional changes will continue as the body works to clear destroyed fat cells and tighten the skin. 
In the long term, maintenance treatment may be needed, but results are permanent outside the effects of natural aging. 
Schedule Your Consultation
At Vincent Surgical Arts, we're happy to provide the latest options in body sculpting technology and are ready to help you get your body looking the way you want.
Set up a consultation to see if EvolveX is right for you.
Testimonials from Our Patients K. Pinkston
Dr.Vincent is the most kind, meticulous and skilled cosmetic surgeon in Utah. He goes way beyond what any other doctor would do, sometimes with no fee, in order to create the most perfect version of his patients. His perfectionism shows in the quality of his work. #drakevincentrealisticallyamazing Allison T.
After going to multiple consultations, I finally decided to go with Vincent Surgical Arts and couldn't be more satisfied with my results. The staff go above and beyond to ensure that I am comfortable and taken care of. My results are better than expected. If you want quality results at a good price, schedule a consultation today, you'll be glad you did!

6710 Blackstone Rd #201, Cottonwood Heights, UT 84121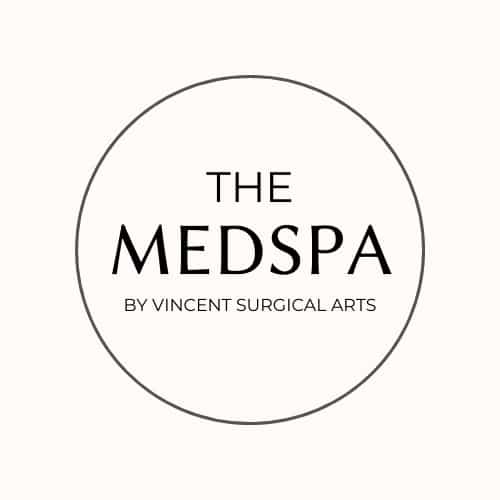 11649 S 4000 W Suite 300 South Jordan, UT 84009