Tummy Tuck (Abdominoplasty)
Change Your Look | Change Your Life
A tummy tuck, also called abdominoplasty, removes the excess wrinkled skin and fatty tissue from the abdomen and tightens abdominal muscles.
Who is a candidate for a Tummy Tuck procedure?
A Tummy Tuck (Abdominoplasty) procedure is a surgical option for men and women wanting a more toned appearance and flatter abdomen.  Dr. Vincent's complete approach to abdominoplasty includes removal of excess skin, lipo-sculpting of the entire abdomen and flanks, and repair of the rectus diastasis (tightening of the abdominal muscles).  For added comfort during the healing process, before closing Dr. Vincent treats the abdominal wall with a specially formulated numbing agent to help minimize discomfort during the first few days after surgery. While a complete tummy tuck is ideal for most patients, in some cases the removal of excess skin without muscle repair or liposuction (also known as a Mini Tummy Tuck) may be an option. A Tummy Tuck is not a weight loss solution for obesity.  We recommend an abdominoplasty for men and women who are in good health, do not use nicotine products (including smoking, vaping and other forms), and do not have any other medical conditions that may complicate surgery or recovery.  Surgeries are performed onsite in our AAAHC accredited surgical facility. Surgery price quotes include all surgical fees including anesthesia.
During the initial consultation, your surgeon or his personally and thoroughly trained Surgery Consultant will evaluate your particular condition and advise you as to whether you are a good candidate for this procedure. If you're interested in having a tummy tuck in Salt Lake City, Utah, please schedule a consultation today.
Tummy Tuck Before and After Photos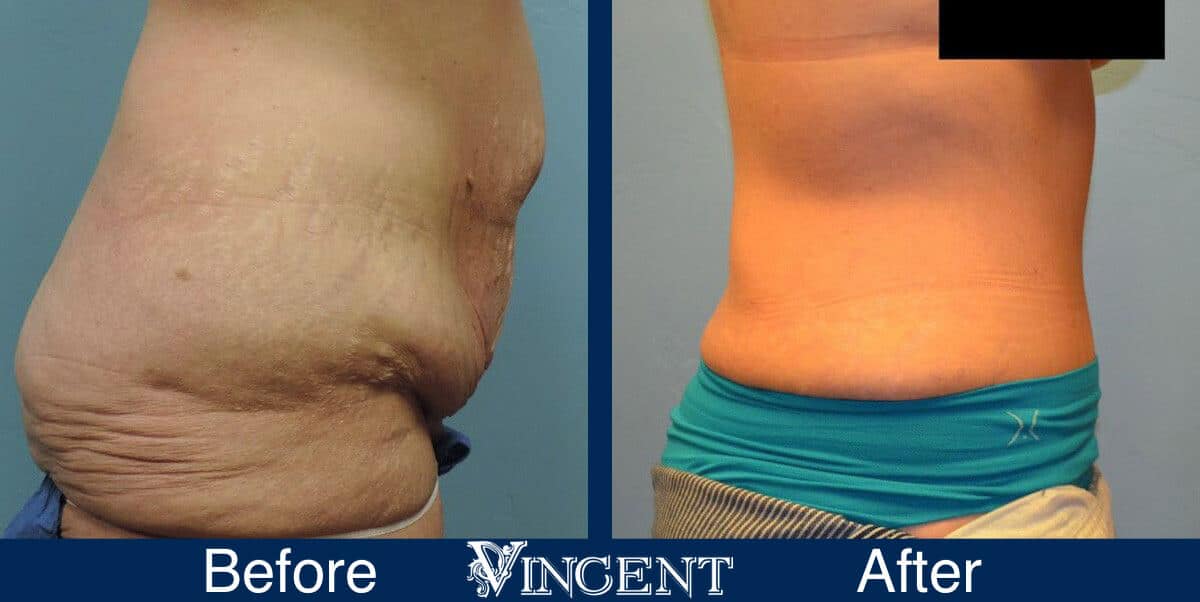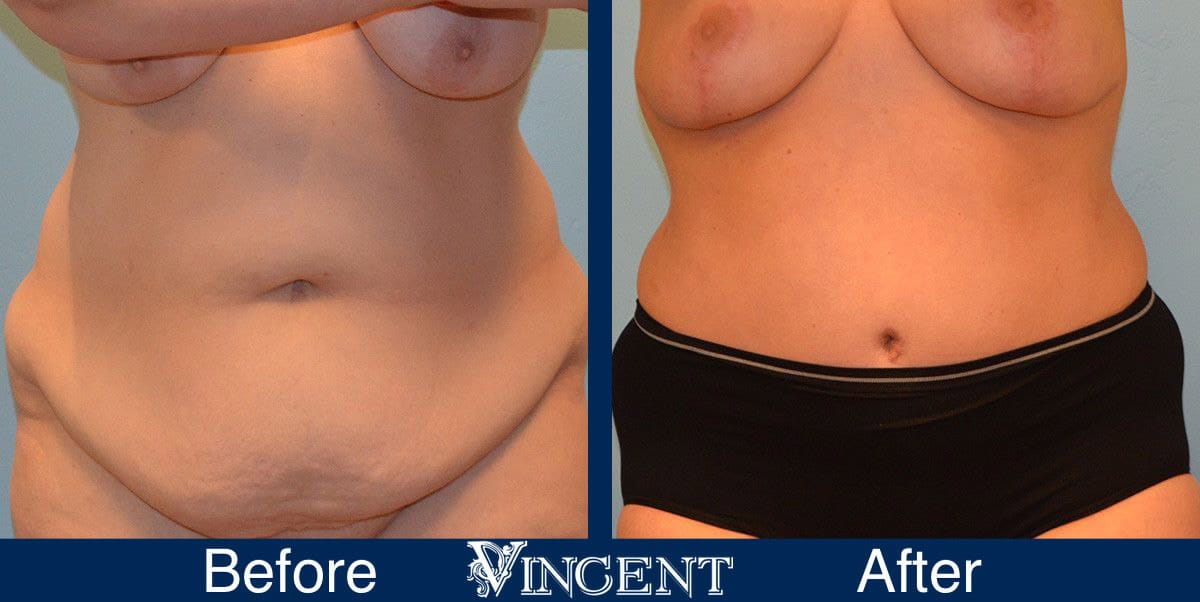 Testimonials from Real Patients K. Pinkston
Dr.Vincent is the most kind, meticulous and skilled cosmetic surgeon in Utah. He goes way beyond what any other doctor would do, sometimes with no fee, in order to create the most perfect version of his patients. His perfectionism shows in the quality of his work. #drakevincentrealisticallyamazing Allison T.
After going to multiple consultations, I finally decided to go with Vincent Surgical Arts and couldn't be more satisfied with my results. The staff go above and beyond to ensure that I am comfortable and taken care of. My results are better than expected. If you want quality results at a good price, schedule a consultation today, you'll be glad you did!
Why Choose Vincent Surgical Arts?
Fast Recovery
Advanced techniques result in less down time
Lasting Results
Enjoy your new beauty for years to come
Small Incision
Only half the size of the standard facelift
Less Scarring
Thanks to talented surgeons with decades of experience
Tummy Tuck Frequently Asked Questions
How is a Tummy Tuck Done?
The operation is carried out under general anesthesia and will be performed in our state-of-the-art surgical suite.
The skin is separated from the abdominal wall all the way up to your ribs. This lifts a large skin flap to reveal the vertical muscles in your abdomen. These muscles are tightened by pulling them close together and stitching them into their new position. This provides a firmer abdominal wall and narrows the waistline. The skin flap is then stretched down and the extra skin is removed. A new hole is cut for your navel, which is then stitched in place.
In a partial abdominoplasty, or "mini tummy tuck" , the skin is separated only between the incision line and the navel. This skin flap is stretched down, the excess skin is removed, and the flap is stitched back into place.
A complete abdominoplasty usually takes two to three hours, depending on the extent of work required. A partial abdominoplasty may take an hour or two.
After Tummy Tuck Surgery: What to Expect
Although there will be some soreness and discomfort, your surgeon will prescribe medications to make you more comfortable. You should avoid strenuous activity for three to four weeks; and though you may not be able to stand straight at first, you should start walking as soon as possible. You may have drains and a dressing in place. We will instruct you on how to care for your incisions and inform you when you may shower after surgery.
Getting Back to Normal
Some people return to work after two weeks, while others take three or four weeks to rest and recuperate.
Exercise will help you heal better. Even people who have never exercised before should begin an exercise program to reduce swelling, lower the chance of blood clots, and tone muscles. Vigorous exercise, however, should be avoided until you can do it comfortably.
Your scars may actually appear to worsen during the first three to six months as they heal, but this is normal. Expect it to take nine months to a year before your scars flatten out and lighten in color. While they'll never disappear completely, abdominal scars will not show under most clothing, even under bathing suits.
Resuming activities will be discussed with you on an individual basis.
Am I a Good Candidate for Tummy Tuck Surgery?
The best candidate for tummy tuck surgery has relatively normal weight, weak muscles and excess skin. Patients who are considerably overweight are less ideal candidates for the operation and may be advised to lose weight prior to surgery or to have liposuction performed before a tummy tuck. Age and skin tone have a lot to do with the level of improvement you may expect. The surgery is particularly helpful to women who, through multiple pregnancies, have stretched their abdominal muscles and skin beyond the point where they can return to normal. Please schedule a tummy tuck consultation for more information.
What Are the Risks of a Tummy Tuck?
There are risks in any surgical procedure. Post-operative complications such as infection and blood clots are rare, but can occur. Infection can be treated with drainage and antibiotics. You can minimize the risk of blood clots by moving around as soon after the surgery as possible.
Poor healing, which results in conspicuous scars, may necessitate a second operation. Smokers should be advised to stop smoking, as smoking may increase the risk of complications and delay healing.
You can reduce your risk of complications by closely following your instructions before and after the surgery, especially with regard to when and how you should resume physical activity.
An abdominoplasty, though a major operation, is generally very satisfying. The scar across the lower abdomen is placed so that it is easily camouflaged. We will discuss the benefits and risks with you as the degree of improvement varies from patient to patient.
How Much Does a Tummy Tuck Cost?
The cost of a tummy tuck is going to vary by patient. Please schedule a tummy tuck consultation so that we may answer this and any other question you may have. If financing is something that you would like to consider. We have developed relationships with Key Bank, Zions Bank, and Care Credit to help you realize your tummy tuck goals in an affordable and flexible way that best serves you.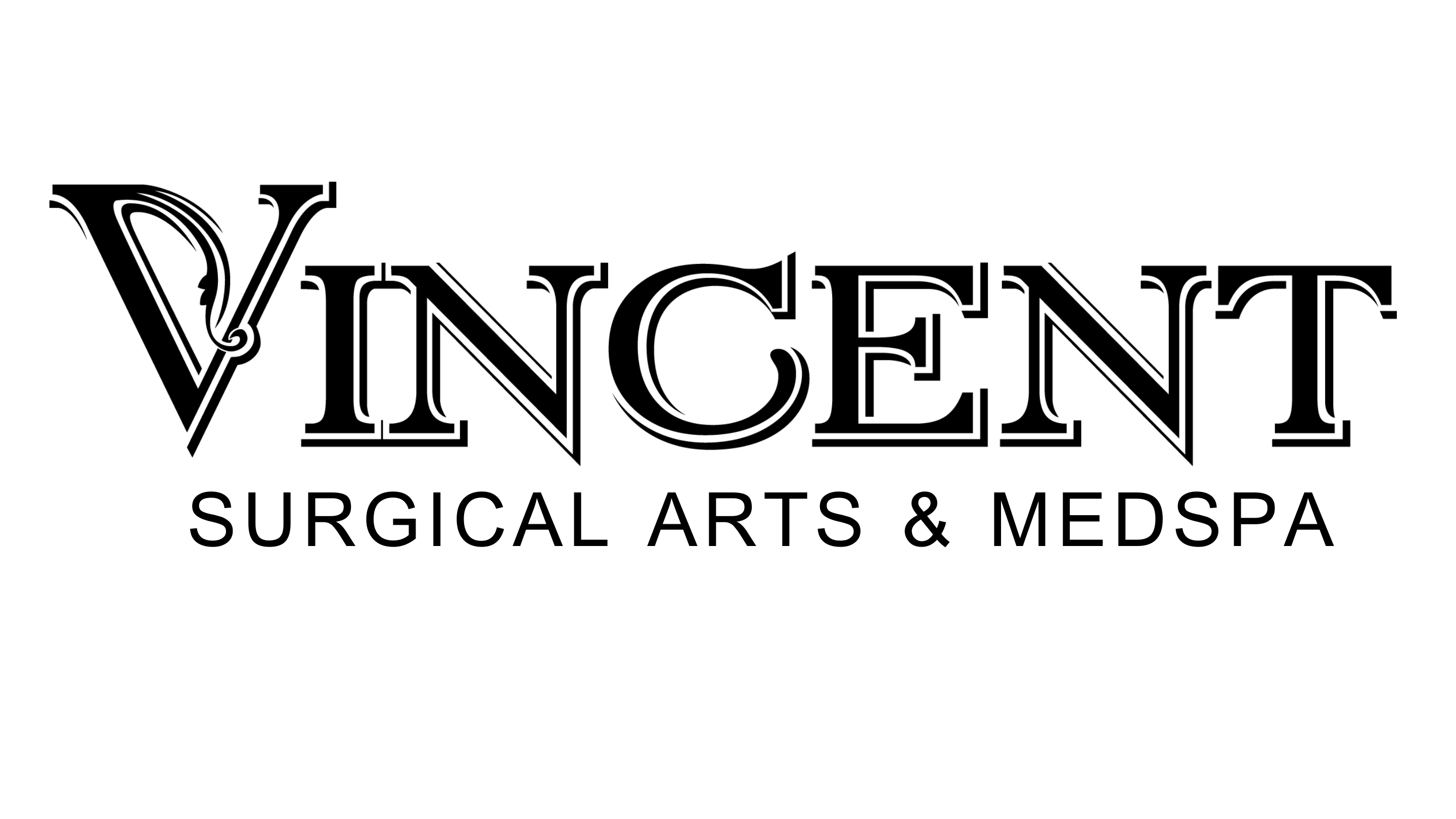 6710 Blackstone Rd #201, Cottonwood Heights, UT 84121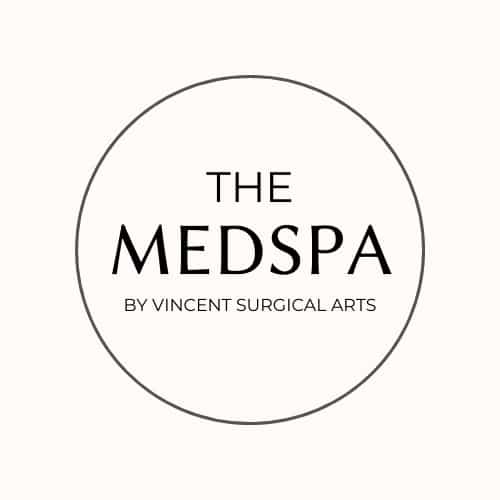 11649 S 4000 W Suite 300 South Jordan, UT 84009