Liposuction Cosmetic Surgery
Change Your Look | Change Your Life
Liposuction, also called liposculpture, lipoplasty, or suction lipectomy, is a cosmetic surgery technique developed by cosmetic surgeons to remove stubborn fat deposits that don't respond to dieting and exercise. These fatty bulges are most commonly found in the thighs, hips, abdomen, buttocks, knees, ankles, calves and arms. They are also found in the facial areas such as the chin, cheeks, jowls and neck. Liposuction can be performed alone or in conjunction with other cosmetic surgery procedures such as a tummy tuck, facelift or chin augmentation to achieve the desired result.
The tumescent technique is a relatively new liposuction method that can reduce post-operative bruising, swelling and pain. Because blood loss is minimized during tumescent liposuction, use of the technique reduces the chance that a blood transfusion will be needed.
In the tumescent technique, areas of excess fat are injected with a large amount of anesthetic liquid before liposuction is performed. The liquid causes the compartments of fat to become swollen and firm or "tumesced." The expanded fat compartments allow the liposuction cannula to travel smoothly beneath the skin as the fat is removed.
Liposuction Before and After Photos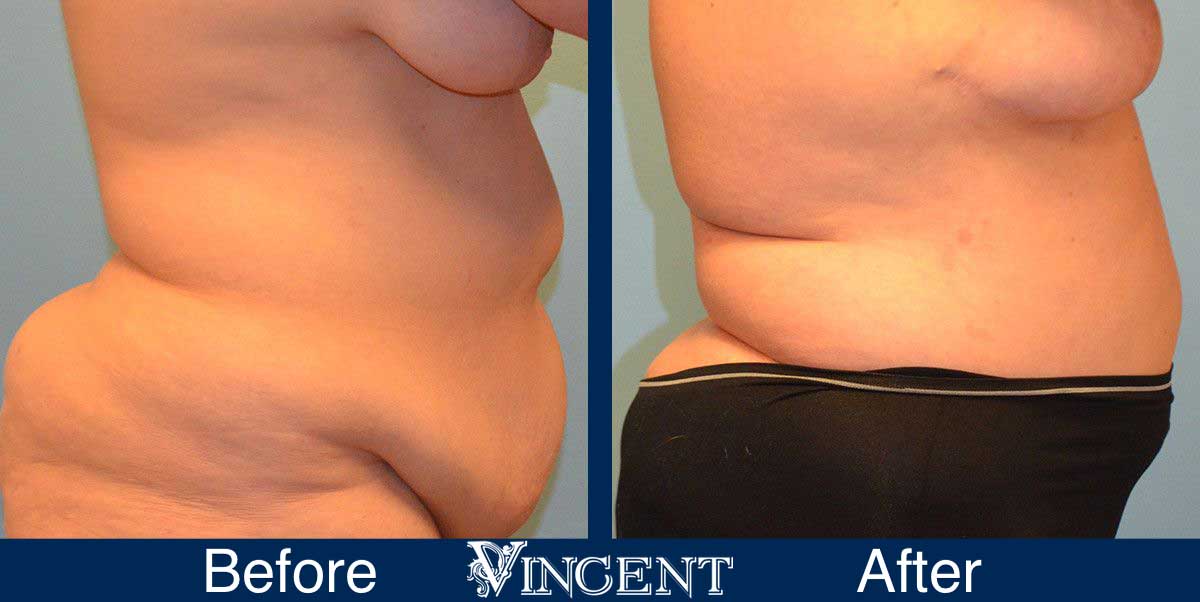 Testimonials from Real Facelift Patients K. Pinkston
Dr.Vincent is the most kind, meticulous and skilled cosmetic surgeon in Utah. He goes way beyond what any other doctor would do, sometimes with no fee, in order to create the most perfect version of his patients. His perfectionism shows in the quality of his work. #drakevincentrealisticallyamazing Allison T.
After going to multiple consultations, I finally decided to go with Vincent Surgical Arts and couldn't be more satisfied with my results. The staff go above and beyond to ensure that I am comfortable and taken care of. My results are better than expected. If you want quality results at a good price, schedule a consultation today, you'll be glad you did!
Why Choose Vincent Surgical Arts?
Fast Recovery
Advanced techniques result in less down time
Lasting Results
Enjoy your new beauty for years to come
Small Incision
Only half the size of the standard facelift
Less Scarring
Thanks to talented surgeons with decades of experience
Liposuction Frequently Asked Questions
Am I a Good Candidate for Liposuction Surgery?
The best candidates for liposuction are healthy men and women with good skin elasticity and realistic expectations for liposuction. "Realistic" means that improvement, not always perfection, is the goal. The fatty bulges should be localized to a few areas and the individual should be near their ideal body weight. Cellulite, or waffled skin, will not be cured by liposuction.
It is natural for women, in particular, to accumulate fatty deposits on the hips, buttocks and abdomen; and fat in men tends to accumulate around the mid-section. Some men experience gynecomastia, or enlarged breasts.
Liposuction can enhance the appearance of men and women of all ages while boosting self-esteem. This procedure is not for obese people. It is not meant to replace good eating and exercise habits, or to counter obesity; however, liposuction can offer help to remove unwanted fatty deposits in many areas of the body.
Your cosmetic surgeon will discuss your condition to see if liposuction is right for you.
How Long is the Recovery Time?
Most patients are mobile immediately after liposuction, although an extra day or two of bed rest may be needed when large amounts of fat are removed. Keep in mind that healing is a gradual process. We will want you to begin normal activity as soon as possible to reduce post-operative complications, but in some cases you may be advised to avoid strenuous activity for a few weeks. Light exercise is usually permitted within a few days.
Your surgeon may recommend that a tight-fitting garment, similar to a girdle, be worn after surgery to reduce swelling. This may need to be worn for up to six weeks. Your stitches, however, will be removed within a week-and-a-half if they are not the type that dissolve.
You may not feel great just after your surgery. You've been given extra fluids during the procedure, and you'll likely experience swelling and some bruising, but this is only temporary. You may feel a little bruised and sore as if you'd over exercised that part of the body, but you should be able to resume work in a few days. We will recommend the exact timing, given your particular circumstances.
How Much Does Liposuction Cost?
The cost of liposuction is going to vary by patient. Please schedule a liposuction consultation so that we may answer this and any other question you may have. If financing is something that you would like to consider. We have developed relationships with Key Bank, Zions Bank, and Care Credit to help you realize your liposuction goals in an affordable and flexible way that best serves you.
What Are the Risks of a Liposuction?
Liposuction is a very popular procedure that is a normally safe and effective method of removing excess fat. Like all surgery, any cosmetic surgery involves some level of risk. To help ensure a successful outcome, the patient should be a good candidate, the surgeon should be well-trained in liposuction techniques, the surgical facility should be properly equipped and the patient should follow the doctor's instructions and advice.
Even with the most skilled surgeon, however, variations from the ideal results are possible. Complications include uneven skin surface, especially in patients with poor skin elasticity, bleeding, infection, discoloration, fluid accumulation beneath the skin, numbness and scarring. Although complications with this surgery are extremely rare, infection and excessive loss of fluid can lead to serious illness and even death.
How is Liposuction Surgery Performed?
Depending on the extent of your liposuction, your surgeon may use general anesthesia where you will be fully asleep during the surgery. Newer liposuction techniques involve injecting the area to be suctioned with a special fluid/anesthesia combination prior to suctioning. This is called tumescent liposuction. The fluid constricts the surrounding blood vessels, making the procedure nearly bloodless while minimizing the pain. The rest of the procedure is performed in the same way as traditional liposuction.
Liposuction begins as your cosmetic surgeon makes small incisions, approximately one-half inch in length or less, near the area where fat is to be removed. A thin, hollow tube, called a cannula, is inserted and is attached to a machine or syringe that creates a strong vacuum. They will then strategically manipulate the cannula under the skin to remove the unwanted fatty deposits.
Depending on the type of anesthesia, you may feel pressure, movement, or an occasional stinging sensation during the procedure, but not actual pain. Your cosmetic surgeon will determine the amount of fat to remove by feeling and pinching the skin throughout the surgery.
The New You
Remember, liposuction is a surgical procedure, and your body has to heal before you see the full benefits. Your results will likely be visible within two or three weeks, but the full effect may not be fully evident for six months to a year after surgery in some cases.
You should maintain a balanced diet and exercise regularly to fully enjoy the new you for years to come. Many patients find that their liposuction is such a psychological boost that it gives them the incentive to exercise even more than before to improve other parts of their physique. With realistic expectations, most patients are pleased with the improvements from their liposuction procedure. The goal is for you to be more comfortable with your body and happy with your new shape.

6710 Blackstone Rd #201, Cottonwood Heights, UT 84121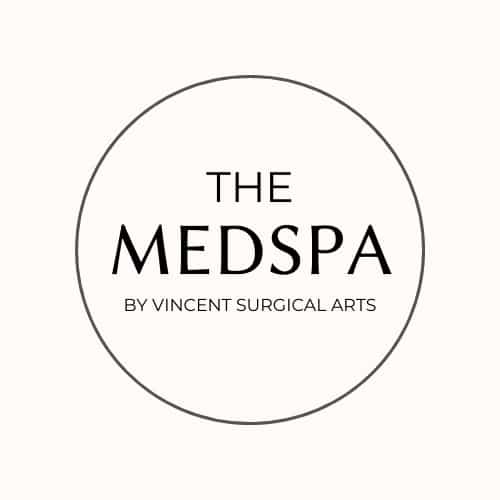 11649 S 4000 W Suite 300 South Jordan, UT 84009