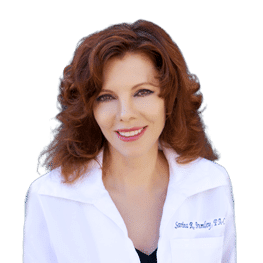 Sarina Howard, PA-C, is part of the team at Vincent Surgical Arts. Sarina has been a Physician Assistant for over 18 years. She graduated from the University of Utah Physician Assistant Program in 1997 and then completed a one year fellowship in dermatology with an emphasis on laser surgery and aesthetic medicine. Sarina has been training other health care professionals for years in the art of total facial volume restoration and enhancement.
Sarina likes to develop an educational and informative relationship with those who are seeking treatment. Since she has been helping people in this field for a long time she can formulate a variety of treatment plans tailored to fit your individual needs, budget and desired outcome.
She values importance of assessing the entire facial structure prior to treatment to ensure the end result will look and feel natural. She understands that stress from things like health problems, grief, divorce or other types of circumstances can take a toll on people's appearance.
A variety of treatment options range from a simple Botox or Dysport treatment to soften lines such as frown lines or crows feet to the complete "Liquid Lift". A "Liquid Lift" uses a combination of products to relax lines and restore volume to the face. When lost volume is replaced the natural youthful contours and light reflections make you appear years younger. Sarina also uses advanced injection techniques that can improve areas many people didn't know could be treated like the nose, under eye hollows or dark circles, hands, and scars.
Contact Me
Ask a question or book an appointment below.
1234 Divi St. #1000, San Francisco, CA 95123